22 Jul

Embracing the 'New Normal'

Growing People and Performance is what Cedar Associates does, through our award winning Training, Coaching and Consulting services. As things return to normality following the Coronavirus lockdown, we will continue to, but a bit differently in some cases!

The challenge of shifting from the mindset of  'we can't because…' of lockdown restrictions, to 'we could if…' is very real for all businesses at the moment. What can we do to mitigate the risks to make people safe, and feel safe?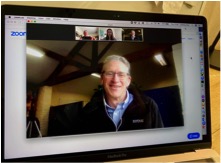 Having had conversations with many customers recently, many would prefer to continue with face to face training with an agreed protocol in place to ensure social distancing, and precautions to minimise contact and the possibility of cross contamination.
Other clients would prefer to use online training or coaching, to be safe and convenient. We have been mostly using Zoom or Microsoft Teams.  It is different, but does enable us to generate the same thought provoking interaction to be effective and valued. It also greatly reduces the miles travelled and the overnight stopovers!
When running online training we aim for a group size of up to ten, less is better to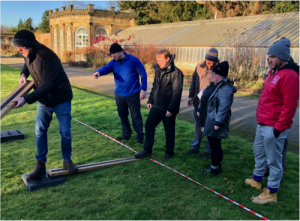 provides the best learning benefit for the trainees.  We aim for a maximum of 90 minute sessions, followed by a break of at least 30 minutes.
This approach can be used for any topics, but is more powerful for some than others.  The practical, physical exercises and reviews that we include when training in areas such Leadership, Teamwork and Planning are often the most fun and memorable bits, and do greatly help people bring behaviour to life, and put learning into practice.
Whatever your preference in the delivery of people development, we can also mix these methods to make it happen effectively and safely. Call us, and we can chat through the options.