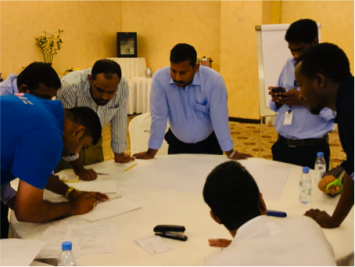 22 Jul

Getting Things Done Through People!

Taking responsibility for standards and people's productivity can be daunting. Telling people what to do, and making sure they do it as you expect it to be done carries risks for new supervisors or managers. What if they don't want to do it, or if they don't agree with the need to do it, or they say they will do it and then don't. Supervising or managing other people it's not as easy as it might seem.

Particularly to start with, many people find the prospect of getting people to follow their instructions and standards challenging and stressful. Relationships with their people, and their colleagues can become strained and communication becomes more difficult. Often they revert to their comfort zone, which is doing tasks themselves, because they know they can do it well and quickly. They then fall into the trap of trying to do everything themselves, and as a result get frustrated and swamped.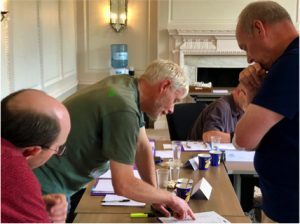 Supervisor development programmes, leadership skills training or management development programmes all sound rather alien to practical hard working people, but it is exactly issues like these they are designed to help. Often the first reaction to being invited to attend is that it sounds too difficult, or they don't want to be embarrassed or shown up. Our management development programmes are designed to be practical, enjoyable, supportive and focussed on real work situations. The most common feedback is about them being fun, focussed and building confidence and the motivation to try ideas back at work.
An example of one of our leadership skills programmes would be our 8 day Management Development Programme. The next one will be starting in the next few months in Hampshire. Let us know if you'd like to know more, or speak to people who have been on it.
The course covers the following modules over 8 days –
Leading and Working As a Team (2 days)
Planning and Organising Work
Communicating Successfully
Applied Communications
Managing Through Change
Making Yourself Most Effective
Getting the Best from Staff