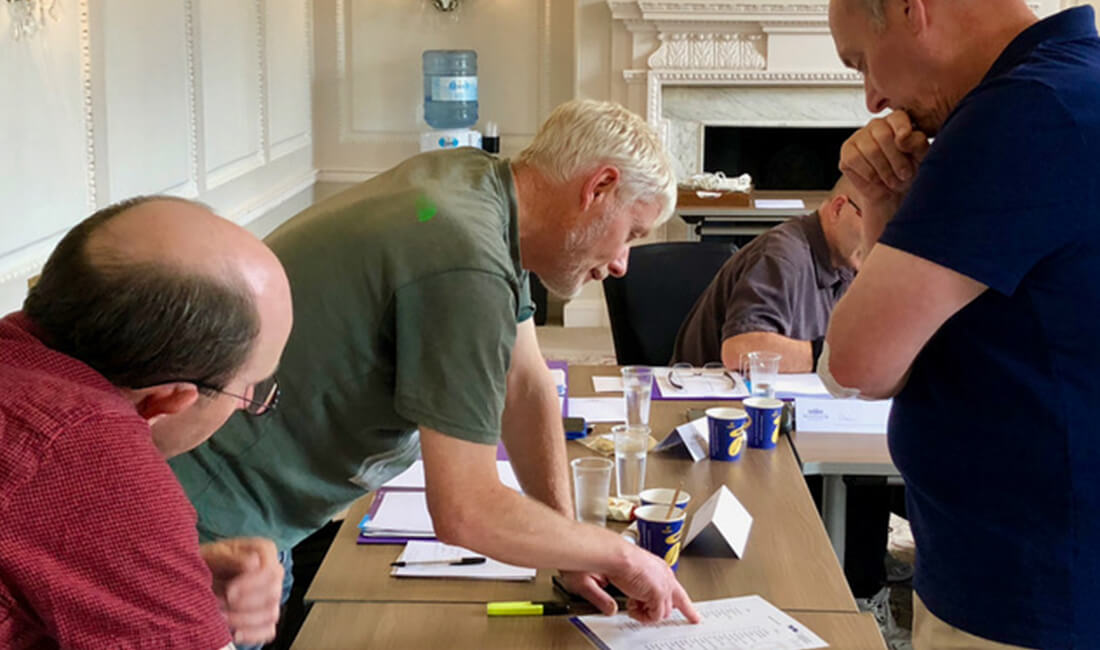 14 Sep

How have you used what you've learned so far?

The chance in the middle of a programme where the delegates reflect on what they have achieved so far. They review what has been covered, the action plans they have created, and the projects they have been working on, and share their successes with the group.

The current Management Development Programme (MDP) running in Hampshire, for a group of Garden Centre and Landscape companies has just reached this point with some amazing stories of –
Improved personal and team planning
More focussed and effective communication efforts
Improved confidence, changing working relationships
More assertive and considered behaviour
Planned delegation – it not being up to you to do everything!
This highly effective and motivating training focuses the development of individuals in a group from several businesses. Based on a well-proven programme, run in its current format for the last 3 years very successfully. It has created major lifts in leadership skill and confidence, and greatly valued relationships with people in other businesses.
There is already interest in the next MDP programme, probably beginning early next year. Let us know if you'd like to know more, or speak to people who have been on it.
The course covers the following modules over 8 days –
Leading and Working As a Team (2 days)
Planning and Organising Work
Communicating Successfully
Applied Communications
Managing Through Change
Making Yourself Most Effective
Getting the Best from Staff